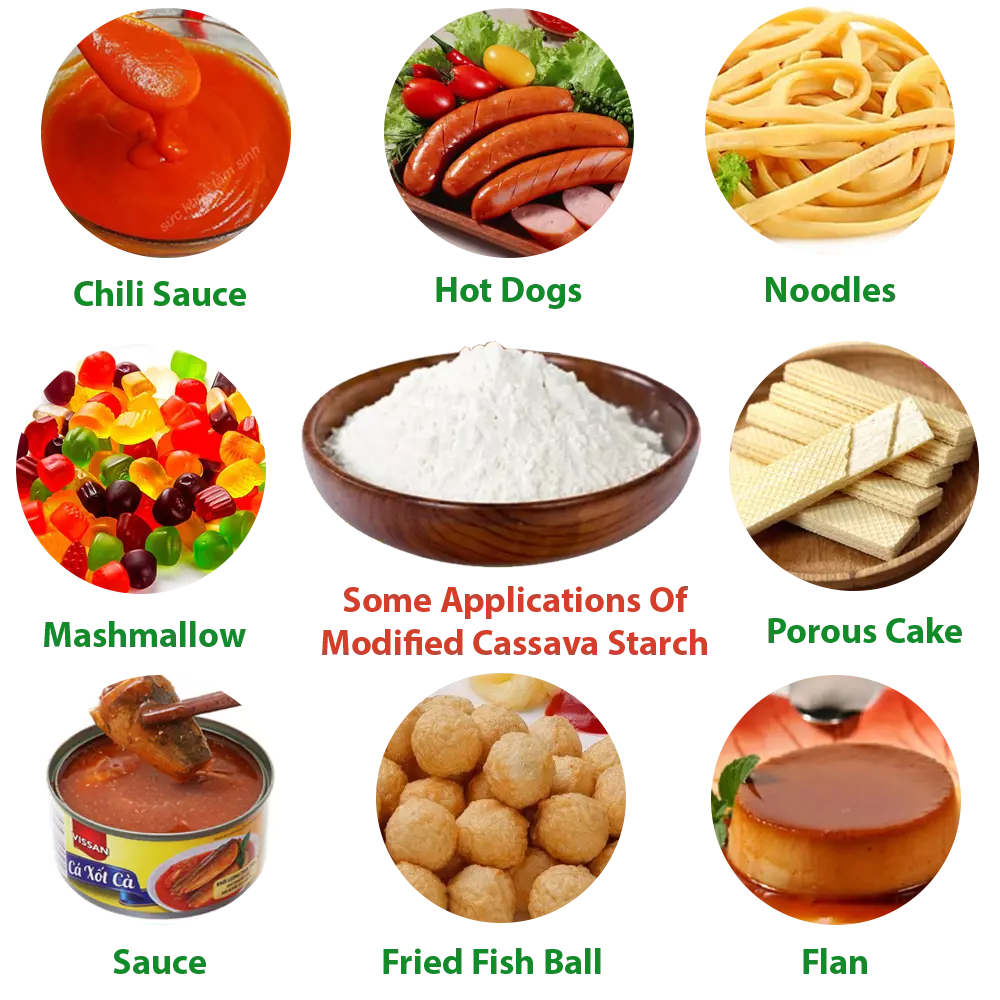 Vinastarch specializes in manufacturing tapioca starch products and other modified starches. Used as an additive material for food production and paper and textile industries…
Vinastarch is proud to be a fast-growing unit in Vietnam in the field of manufacturing modified starches. Our goal is to provide high-quality, low-cost product lines to minimize raw material investment costs in your production process to achieve the mission set for all Vinastarch employees "Serves your success".
Vinastarch can supply nearly 3,000 tons of products/month. The company was established in the context of increasing market demand for tapioca starch and modified starch used in manufacturing industries, especially applications in the food manufacturing industry such as instant noodles. , all kinds of candy, instant noodles, pho cakes, noodles, fresh vermicelli, dry vermicelli, vermicelli, chili sauce, ketchup, fish cakes, canned meat sausage beef balls, canned fish, rice cakes, sponge cakes, seeds seasoning, yogurt, yogurt, fish skin peanuts, vegetarian foods…
With the policy: "Stable quality, reasonable prices, satisfied customers"
With more than 15 years of experience working in the modified starch production industry and researching and applying modified starch in food production. Committed to consulting and guiding customers to use the best, most suitable products and applications in each field of production.
In addition, with flexible delivery time and form, quickly respond to customer needs. Especially the price is competitive in the market..